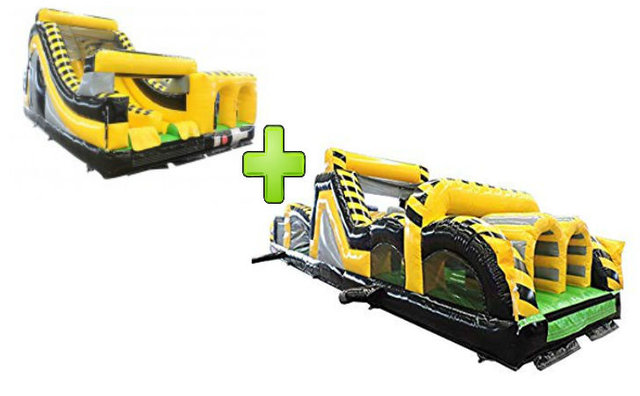 69ft Xtreme Fun Run
Actual Size: 69'L x 17'W x 19'H
Setup Area: 72'L x 17W' x 19'H




On your mark...get set....GOOOO!!!
This obstacle course truly is XTREME!
Two racers line up side by side, you feel the competiveness inside. All you want to do is win!. You run inside and dive through the opening, battle your way through the side ways pop outs, punch your way through the pillars and jump through the tunnel, PHEW! its all over! BUT WAIT! you have to now make a quick 180 degree turn and climb your way to the top of the 16' slide and slide down to victory! Now there is just one question! Will you win?
*The 69 ft Xtreme Fun Run Obstacle course is great for any backyard event, company picnic, school or corporate event.